Welcome to the NCIEC's directory of archived webinar offerings! Here you will find webinars offered by the centers from 2010-2015 on such topics as Healthcare, Legal, Trilingual (ASL/Spanish/English), Teaching, and Deaf Interpreter Education and Practice. Some of the centers offer the opportunity to earn RID CEU/ACET credits for webinar viewing, or you may work with a local CMP sponsor. Click on "View Webinars" under each center for more information.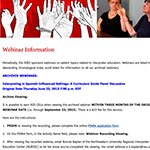 NIEC
The NIEC periodically sponsors webinars on salient topics related to interpreter education. It is possible to earn RID CEUs for viewing a webinar within three months of its original airdate. Archived webinar contents include a video, PowerPoint, caption script, audience questions, and other relevant resources.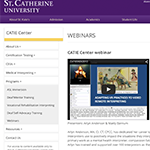 CATIE
The CATIE Center offers one two-hour webinar discussing the challenges and opportunities associated with providing remote interpreting services to clients of vocational rehabilitation services who live in rural areas. RID CEUs are available for viewing this webinar.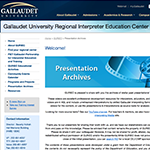 GURIEC
GURIEC videos include topics such as Deaf Interpreter Practice, ASL Linguistics, and Teaching Interpreting. Watch the videos for their content or use the presentations and interpretations as source texts for analysis and practice. You may request RID CEUs through your local CMP sponsor.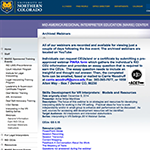 MARIE
The MARIE Center provides webinars on Vocational Rehabilitation Interpreting, Legal Interpreting, the Interpreting Process, and other various subjects. CEUs can be earned by submitting a pre-approved webinar PINRA form, located at the top of this page along with submission instructions.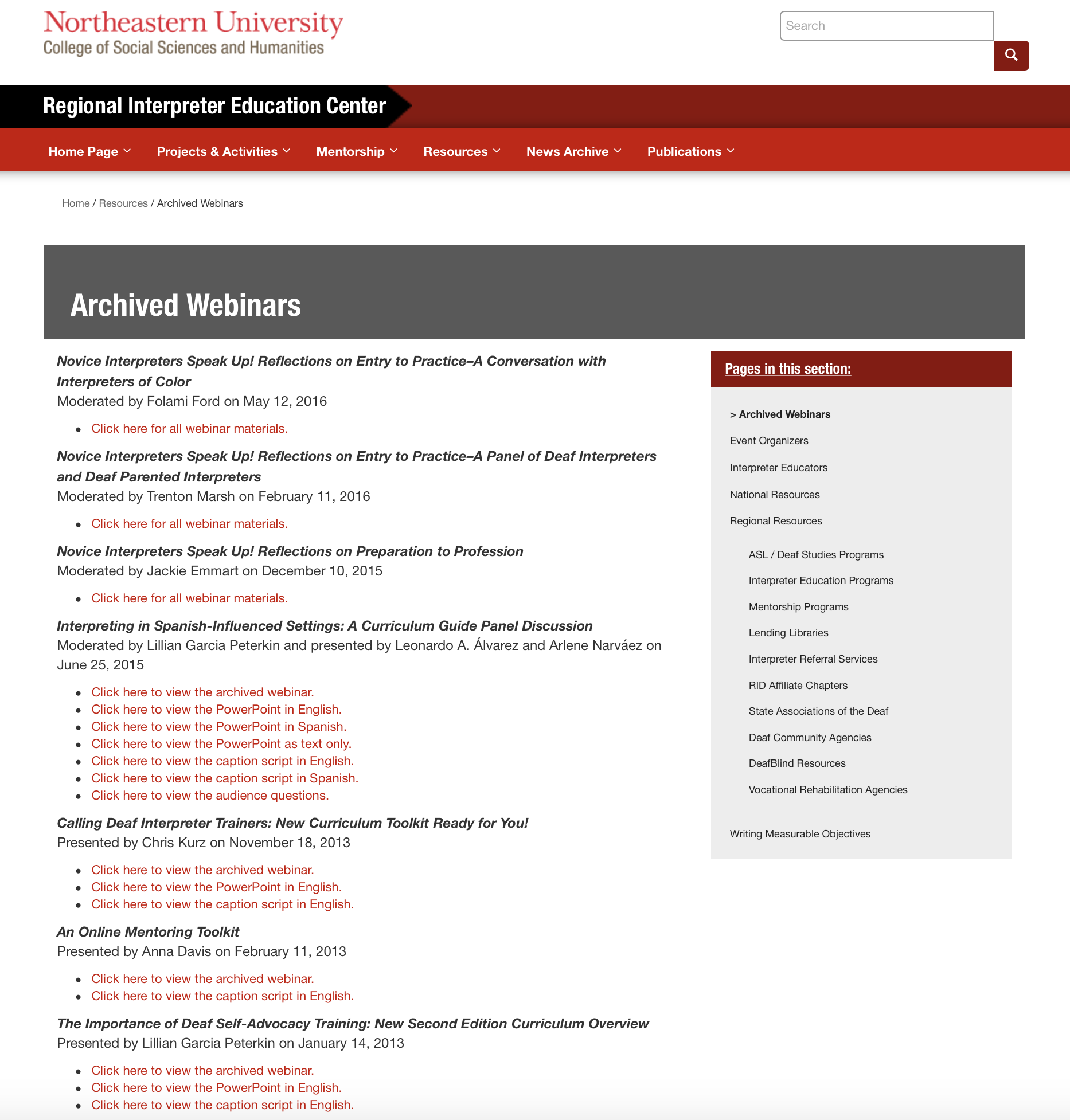 NURIEC
NURIEC provides webinars to Vocational Rehabilitation personnel and others to promote effective utilization of interpreting resources. Topics have included VR interpreter needs assessments/implications, the Deaf Self-Advocacy Training curriculum, how to work effectively with interpreters, and the Deaf interpreter. It is possible to earn RID CEUs for viewing a webinar within three months of its original airdate.